A new decree by the Royal Oman Police will see two new visas added
Posted on
28 June 2018
|
Last updated on 13 November 2018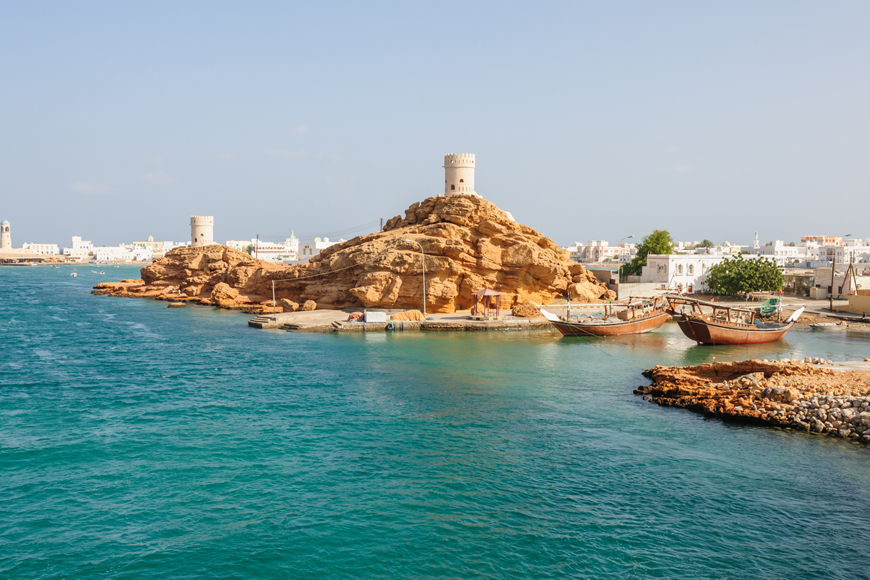 Making plans for a long weekend stay-cation in Oman? Here's some good news.
After a year since quadrupling their tourist visa fee,Oman has brought back cheaper tourist visa options that will allow visitors to stay for just 10 days.
The visa amendments were part of a decision by the Inspector General of Police and Customs in Oman, covered in No. 129/2018, which amends the provisions of the Executive Regulations of the Aliens Residence Law in the country.
How much is the new Oman tourist visa?
The new short-stay Oman tourist visas will cost OMR5 for 10 days, which was the price of a tourist visa before fees were raised last year to OMR20. That's almost AED 200!
Of course, the Oman visa changes in 2017 saw the increased price cover visas valid for 30 days, and the shorter 10 day visas were scrapped, until now.
What tourist visas are available in Oman now?
For anyone wishing to travel to Oman for a short period, the cheaper 10 day visa is no doubt a relief.
Tourists visiting Oman will now be able to apply for three different visas lasting:
10 days for OMR5,
30 days for OMR20,
and one year, multiple-entry for OMR50.
Travel agents in Oman have reportedly welcomed the changes, stating that "the OMR20 visa fees were too high", according to the Times of Oman.
"It is good that the visa fees were brought down.
"Several other countries are trying to facilitate visitation to their countries by offering electronic visas, free of charge visas, visit visas on arrival, long term visas, etc. In such a competitive environment, it is great that the visa fees were cut down to accommodate more tourists", a travel agent at New Star LLC in Oman told the newspaper.
How can you apply for an Oman tourist visa?
Earlier in 2018, Oman declared that all tourist and express visa applications should be made online via the Royal Oman Police eVisa website.
Applicants can use their eVisa service by simply filling in the online form, attaching travel documents and then paying a fee through the secure payment gateway. Successfully applicants will then receive their visa and notifications via email.
What nationalities need a visa to travel to Oman?
Citizens of the following countries are eligible to purchase their visa on arrival in Oman:
European Countries
Andorra, Austria, Belgium, Bulgaria, Croatia, Cyprus, Czech Republic, Denmark, Estonia, Finland, France, Germany, Greece, Hungary, Luxembourg, Italy, Ireland, Latvia, Liechtenstein, Lithuania, Iceland, Macedonia, Malta, Moldova, Monaco, Netherlands, Norway, Poland, Portugal, Romania, San Marino, Slovakia, Slovenia, Spain, Sweden, Switzerland, Turkey, United Kingdom, Vatican
Central & South American Countries
Argentina, Bolivia, Brazil, Chile, Colombia, Ecuador, French Guiana, Paraguay, Suriname, Uruguay, Venezuela.
Other Countries
Australia, Brunei Dar al- Salam, Canada, Hong Kong, Indonesia, Japan, Lebanon, Malaysia, New Zealand, Seychelles, Singapore, South Africa, South Korea, Taiwan, Thailand, United States of America.