Oman is a land of opportunity when it comes to getting involved in sports and activities, or taking your pursuits to new levels.
Posted on
18 July 2013
|
Last updated on 14 June 2017
Oman has a slightly different climate when compared to the rest of the Gulf, this is due to the fact that the Indian Ocean laps the Oman shores bringing with it more rain. Although the region is very hot during the summer it experiences winter rain and even has a monsoon season. Oman is a hub for sporty types with leagues and clubs for every sport from Rugby to Softball. And if you want to take the outdoors inside there are amenties for that as well. Oman is a true hub for the active of any age and expertise level.
---
Outdoor activities
Oman is far more mountainous than other Gulf countries making it a wonderful getaway destination for people who are outdoorsy and enjoy being active. If you live in Oman do not take these activities for granted. People can indulge in some out door activities year round, at the right altitude of course. We have listed a wide range of outdoorsy adventure activities that expats, locals and visitors in Oman can do. Read more>>
---
Muscat Rugby Club
Many expatriates moved to Oman and had little to do as far as team sports were concerned. This is why the Muscat Rugby Club was formed. It allows its members to get some physical activity while making new friends and keeping their social calendars busy. Rugby is generally played in the UK, Australia and South Africa, however the sport is growing in its popularity in the Middle East among the expatriates. It is somewhats similar to American football and the club is also known as the Muscat Rugby Football Club. Read more>>
---
Netball
Netball is a team sport. Two teams with seven players, who have different positions and restrictions within the game, go head to head in this ball sport. While Netball is considered a female sport there are some male teams around the world. In Muscat, however, the Netball teams are both competetive and social and for the ladies. This fun sport will have you making friends and looking fit. Read more>>
---
Basketball
There are many amateur basketball players and teams in Oman. You can find them by joining a sports club or forming your own. The sport is great for socialising and also increases fitness. The great thing about basketball is that it does not have to be played in teams but can also be played one on one with just one hoop. There is an annual amateur basketball competition in Oman that is the perfect way to test your skills and team performance as well as meet many other basketball enthusiasts from the world over. Read More>>
---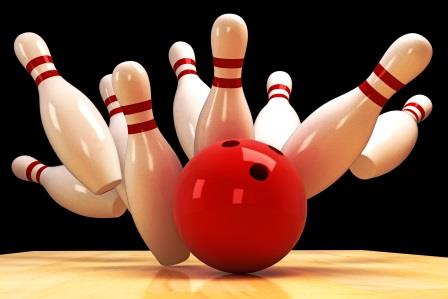 Bowling
Bowling is a great social sport that can be played by men, women and children and is great for family bonding and socialising with friends. The sport is great because people can play it professionally or enter amateur competitions. However it can also be played occasionally with friends over cokes and fries. It increases fitness levels and really lets a person relax after a long day. It really is a sport for everyone. Read More>>
---