Oman has signed an agreement with Chinese consortium to develop Duqm
Posted on
11 September 2017
|
Last updated on 11 September 2017
What do you do with a small, dusty fishing village that is situated in central Oman? You invest approximately $10.7 billion in it and start turning it into a thriving metropolis of course! Or that is what China intends to do at least.
Last year Oman signed a deal with a Chinese consortium to build a transit-oriented industrial city. Dubbed the Sino-Oman Industrial City, speculators believe that once completed, the metropolis might even start giving Dubai a run for their money.
Image credit: Oman Economic Review
The city will feature numerous "mega-ventures" with plans including to build a vibrant port, oil refinery, a multi-billion dollar methanol plant, a giant solar energy equipment manufacturing operation, an automobile assembly factory, an oil and gas equipment production site, and a building material distribution enterprise. Of course human resources will be needed to keep things running in these ventures, and the employees would like their families with them.
In addition to the industrial area, a residential area will also be constructed, creating homes for 25,000 people. This residential area will feature schools, medical facilities, office complexes, and entertainment centers. This means that thousands of jobs will soon be created in Duqm in both the industrial and the residential areas.
---
You might also be interested in:
---
These job opportunities are also open to expats. Where the rest of the country has an
Omanisation target of 30%, the target in Sino-Oman Industrial City is just 10%
providing more opportunities for field experts to come and work here.
In addition to this, the Special Economic Zone Authority in Duqm (SEZAD) are also looking to attract small and medium enterprises to the new development. On March 27th, 2017 they announced that SMME's will pay only 50% of the fees for SEZAD's services.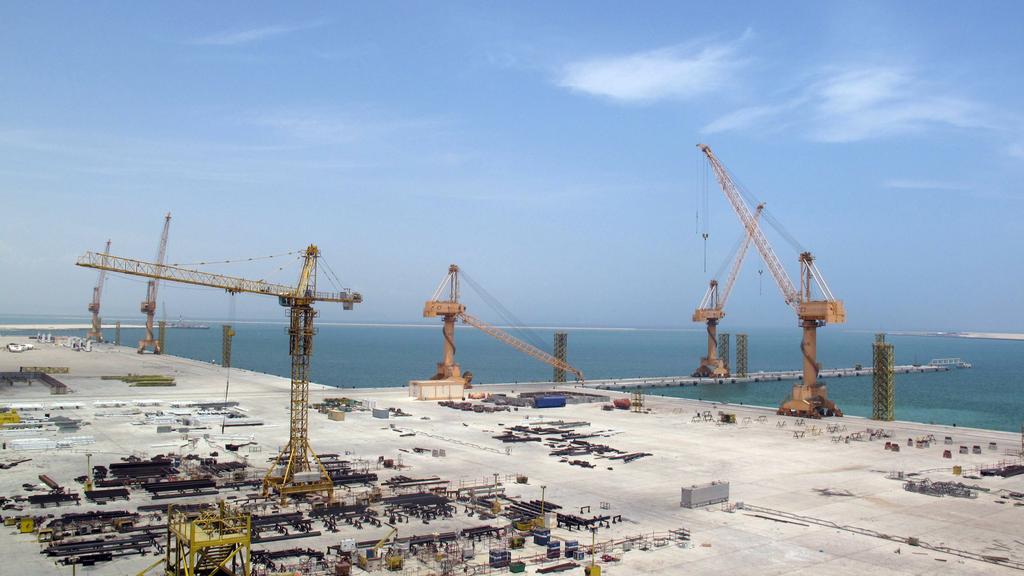 Image credit: The National
But what good is all of this with a bad infrastructure you might ask? SEZAD has thought of this as well and commissioned twelve road construction and expansion projects in order to build the necessary infrastructure for the development. With roads and public services in place, private investors can come in and build the necessary facilities such as schools, grocery stores, houses etc.
This is a great opportunity for Oman with roughly $106 billion earmarked for investments in industries such as transportation, tourism, and real estate.