Everything is up for grabs.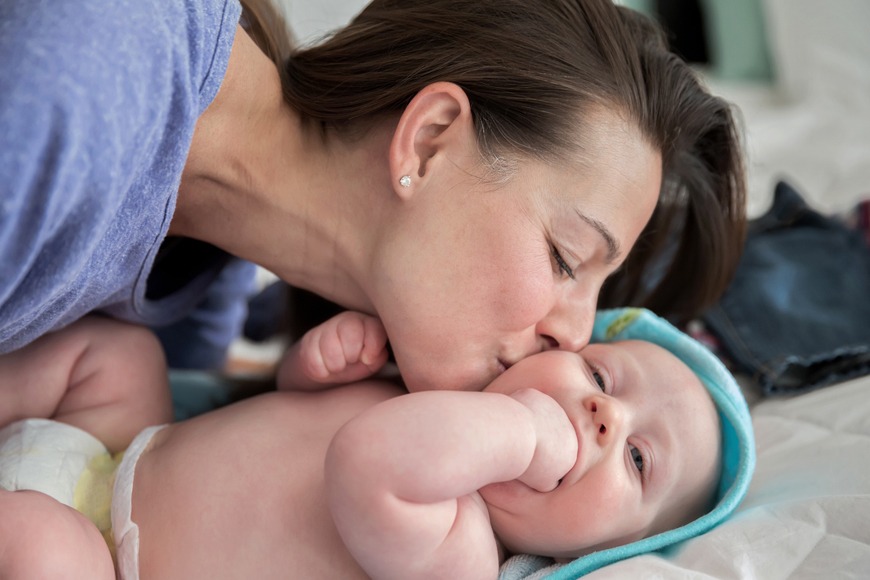 Once their fascination with sounds gets boring, kids (in their seventh week) move on to grabbing. You may notice that your baby's hands are not curled up anymore. They're open to grab anything within their reach.
At this stage, it's instinctive for them to touch and grab whatever they can. Your hair, ears, face, scarves, bottle — everything is a target.
They'll also begin to try and bat at objects, so keep dangerous objects out of reach, and don't hold hot liquids or sharp objects anywhere near them. Once they realise that their hands are in their control, you'll find them staring at them in fascination for hours.
You'll also notice a lot of kicking and jerky jumps while holding them down, which is great as exercises but you'll have to be alert about their movements. Their vision, too, is really coming on now – at birth, they could only see 25cm in front of their face, but now it's around 60cm.